White birch tree sap healing retreat Mongolia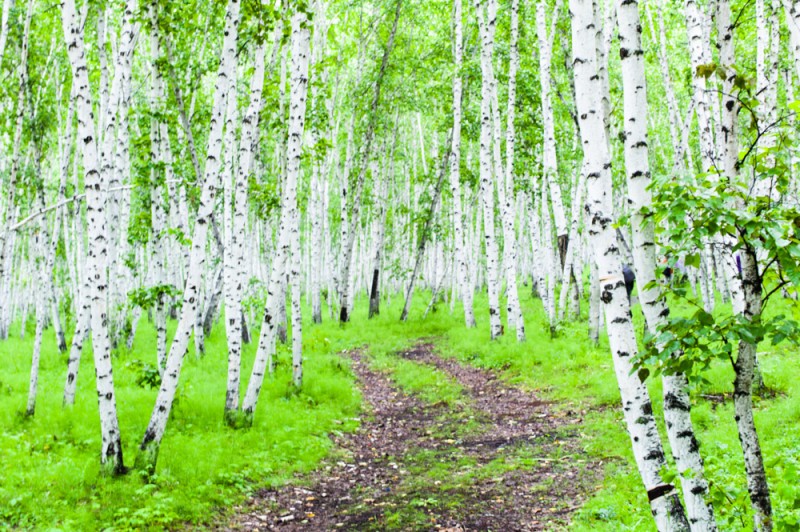 May 3-13, 2019: One of the greatest ways to revitalise your mind and body is through the life changing white birth sap healing retreat in Mongolia. Thousands of kilometers of white birch tree forests provide an incredible scenery filled with this unique living drink. During this 13 day inner journey Altai Shaman Bulgan will guide you on this deep detox with her teachings, shamanic rituals and knowledge of this high energy source drink.
Birch sap is the sap directly tapped from white birch tree. Traditionally it has been viewed as a part of nature's renewable energy cycle, harvested once a year at the break of spring when birch trees awaken after winter dormancy and their sap begins to flow from tree root to tree tip budding leaves. The birch sap is a slightly sweet, thin syrupy-watery liquid.  This sap is one of the best living energy source you can drink.
It is unique living water elixir which has magical restorative and detoxifying properties, a source of eternal youth and be used  as medicinally, externally or internally for centuries in Northern countries as Siberia – Mongolia, North Asia, North Europe and North America.
Healing benefits of drinking white birch sap: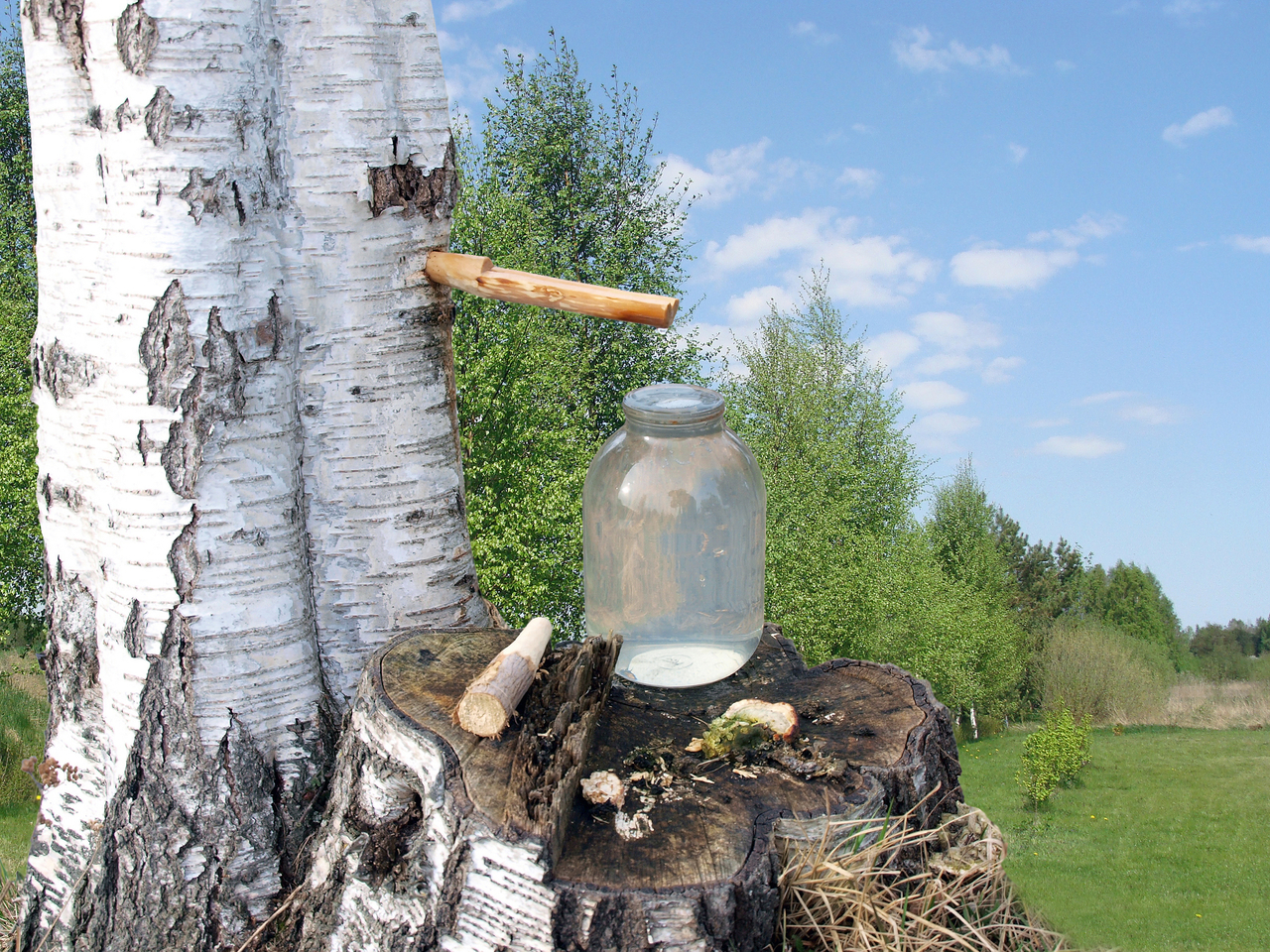 The Birch sap is a very powerful blood-purifying agent. Nowadays, birch sap is used across the globe and is considered to be a highly-effective detoxifying agent that targets two key organs and two major cleansing and purification systems at the same time.
Powerful diuretic properties: The liver (choleresis): by capturing and neutralizing toxic waste products. The kidneys (diuresis): by eliminating and filtering waste through the urinary tract.
Significant anti-ageing, anti-carcinogenic, and anti-thrombotic (anti-clotformation) effects, headaches, bronchitis, cough, radiculitis and arthritis and also at rheumatism, high cholesterol, heart and kidney edema, and cystitis.
– Stimulate the metabolism and aid in better digestion, destroys uric stones, effective at treatment of stomach and liver ulcer.
-Eliminating cellulite from the body and treats problems like obesity over time.
-Skin conditions like eczema, dermatitis, furunculous and other skin irritations.
-It contains substances possessing antimicrobial activity (phytoncide) and has been used as a cosmetic face-wash – cleaning, refreshing and renewing the skin.
Also your skin and hair will experience an amazing difference with this great drink.
But what, exactly, is in this unique living drink and why does it have such an impressive reputation?
According to the website of Byarozavik, one of the biggest American birch water brands, the basic nutritional profile of birch sap is very similar to its coconut cousin — but with a couple of impressive nutritional extras.
The other super-ingredient that birch water boasts and coconut water does not is xylitol — a sweetener with 40 per cent fewer calories than sugar.
Xylitol is a healthy sugar alternative and perfect for diabetics. Benefits include dramatic tooth decay reduction if used with our gum, mints, or candy.
See about xylitol – http://xylitol.org/miscellaneous/xylitol-make-good-sweetener
Unlike coconut water, birch sap contains compounds called saponins, which research are said to have powerful cholesterol-reducing properties.
Clinical studies have suggested that these health-promoting components, saponins, affect the immune system in ways that help to protect the human body against cancers, and also lower cholesterol levels.Saponins decrease blood lipids, lower cancer risks, and lower blood glucose response. A high saponins diet can be used in the inhibition of dental caries and platelet aggregation, in the treatment of hypercalciuria in humans, and as an antidote against acute lead poisoning.
Birch sap contains minerals that most important for human body such as 6 electrolytes: calcium, potassium, phosphorus, magnesium, zinc and sodium, vital vitamins, natural sugars, natural carbohydrates, iron, copper, sodium, amino acid, bioactive enzymes, very rich in vitamin C and B-vitamins like thiamine. It helps to relieve stiff muscles and joints, strengthening the bones and boosting overall immunity. (Electrolytes help to control fluid levels in the body, maintain normal pH levels, and ensure the correct electric potential between nerve cells that enables the transmission of nerve signals.)
Birch tree contains betulinic acid that gives it its anti-inflammatory properties, which are helpful in treating conditions like arthritis, high cholesterol, heart and kidney edema, and cystitis.
Also, birch tree contains strong astringent properties that make it an effective natural treatment for skin conditions like eczema, dermatitis, furunculous and other skin irritations.
Birch bud and leaves are commonly juiced and this juice is used for treating inflammations and infections of the urinary tract, edema, and renal calculosis.
The buds of the birch tree are a rich source of vitamin C, tannin, and flavonoids.
We will tap the birch sap ourselves for daily use and drink 1.5 l per day and we will do half fasting. The standard food that will be offering is vegetarian food, but for those who would like to have gluten free or meat, we can arrange that.
Mongolian Shaman Bulgan
Bulgan comes from an ancient and direct shamanic family tradition passed on from generation to generation. She is internationally known as a wisdom keeper. Sourced by the Mongolian tradition she brings back in balance the female energy and inspires thousands of women on her travels through Europe during the months she leaves Mongolia to spread her teachings and rituals. Apart from her Mongolian family she is also part of the world wide recognised "World Master Teachers" group. This label underlines and protects the exceptional knowledge, wisdom and transformational power that resides in the shamanic familylines certain Shamans belong to.
You need to bring: 0,5l bottle for the sap, warm sleeping bag, raincoat, warm hiking shoes, extra warm shoes, warm ski wear, warm clothes, sunglasses and a small backpack for water. Day temperature will be around 7◦C – 10◦C. The hikes will take max 3 hours a day.
Extra trips around Ulaanbaatar are possible.
Mongolia is the land of the blue sky. It is one of the best places to do the birch sap treatment, because of the fresh air, amazing untouched nature. That means that the sap of the birch tree is pure without all the pollution like countries with a lot of industry.
Travel Schedule 2019: 
Day 1: Arrival in Ulaanbaatar
Day 2: drive to Birch Sap Healing Camp with jeep and bus (about 2 hours).
Day 2 – 9: 10 days in the Birch Sap Healing Camp in a Mongolian traditional 'Ger' (Yurt).
Day 10: Return to Ulaanbaatar
Day 11: Back to EU
Price:

Included:

Excluded:

 

Dates:

€1290

Transportation during the trip, 2days hotel, food and camp, Invitation for  visa to Mongolia,

Flights, visa to Mongolia (€ 50 – € 80).

Flights are not included.

3 May – 13 May 2019
For more information: info@zennergi.be