Trauma Healer (1 weekend – 3 days)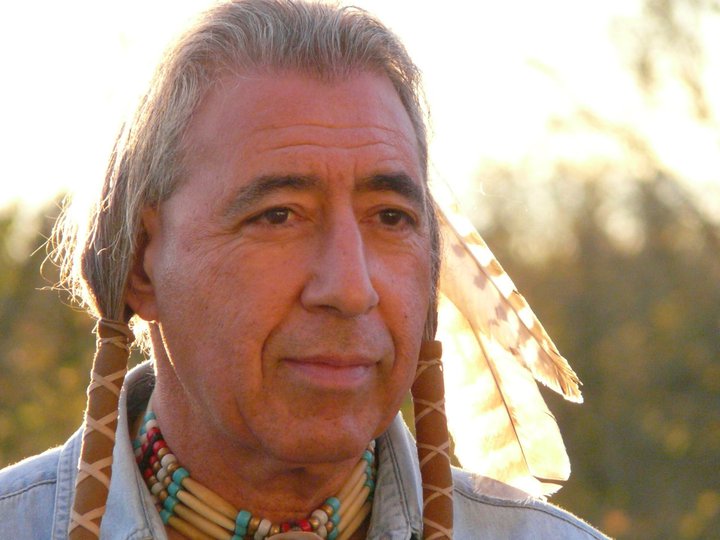 This workshop is intended for therapists, healers or anybody else who is involved with clients who are stuck in their process of trauma healing. During this 3 day intensive Chief and Medicine man Dancing Thunder will guide you into the traditional way of healing trauma's as it is performed in the tradition of the Susquehannock tribe.
Chief Dancing Thunder
Chief Dancing Thunder is a Medicine man, indigenous teacher and spiritual leader. As Chief of the Susquehannock Tribe Dancing Thunder is connected with the Indians of North America. For more than 35 years he has been travelling all over the world to train and teach healers, therapists, doctors and other spiritual seekers.
As a Shaman he connects with different healing sources such as "the ancestral line" and "the spiritual family". "Once we know who your guides are, we can obtain mastership", he says.
Professional Workshop for Healers & Therapists
During his life as a Shaman and traditional healer Dancing Thunder has learned and applied special ways of healing. At this workshop he will pass on his knowledge about deep trauma healing to everyone who is interested in helping other people release their traumatic experiences.
He will teach you how to travel to the core of someone else's trauma. From a state of compassion you can learn how to apply universal healing. This workshop can provide you with a new vision on trauma's as it is perceived from Dancing Thunder's tradition. Further, you will also receive tools to activate this transformational process from different levels of consciousness: spiritual awareness, dreams, visions, shamanic journeys, healing with the earth & cosmic energy.
For your growth as a healer/therapist this workshop is highly recommended. The focus on this 3 day workshop is what you can do as a healer to facilitate the transformation of a trauma.
Important to Chief is that each participant is in good physical and mental health. Scheduling in the necessary time-out before and after this 3 days is welcomed for optimal integration.
Submission
We look forward receiving a personal motivation letter to understand your professional background as well as to why this program could be of added value to your practice. This program is for everyone who is working as a healer, coach, therapist or is working in health care. After we received your motivation we will respond to your possible admission.
Deepening
In case you wish to deepen your knowledge as a healer. Chief Dancing Thunder provides the opportinity to enroll for the "healer longterm teachings".
Practical information:
Price: EUR 450
Date: April 8-10
Payment: Cash
Langage: English
For whom is this workshop intended? Everybody interested and involved in healing, health care or therapy on professional or personal level
Important: Smoking and healing are contradictory. Therefore this workshop is only open to non-smokers. Make sure your nights are free as evening sessions might extend.
Subscribe: via "Submit" or info@zennergi.com
Payment: deposit to reassure your submission. Rest is due on first class day. The account number will be provided in the automatic reponse when subscribed.
Facilities: Changing Room, floor heating, Free Lounge & Tea corner
Extra: Easy Clothing (yoga mats, cushions & pillows are provided)
Doors Open: 30 min. before start, via main entrance (streetside)
Address the Netherlands: KC, Kanaalstraat 10, Purmerend, the Netherlands
Contact: via info@zennergi.com (preferably) or +32488473033
Free parking: See contactpage
Hotels: for suggestions see "hotels"
Trauma Healer (1 weekend – 3 days)
5
---
Trauma Healer
He came, taught his teachings... and then everything changed.