Dreamtime Healing Concert®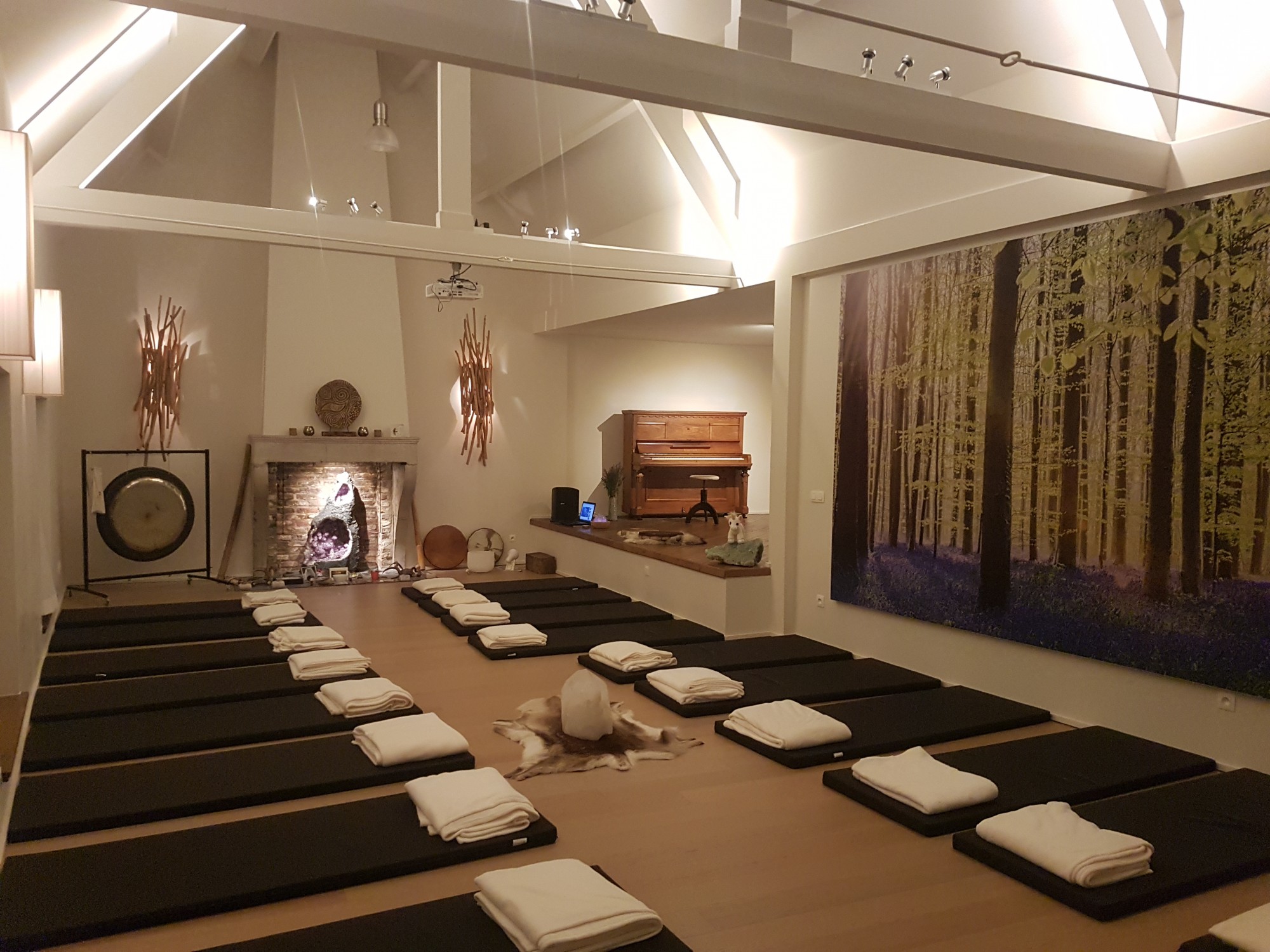 Eva Morning Star & Michael Star Stone regularly organize the transformative Dreamtime Healing Concerts ® in Belgium & the Netherlands. Sounds are the main medicine to facilitate healing and are various such as: shamanic drum, voice, singing bowls, gong, didgeridoo, koshi, rattles, rainsticks,.. and other instruments. The presence of several light workers and healers facilitate healing while you remain in the dreaming reality.
The power of the Dreamtime Healing
The healers will take you on an inner journey. While you lay down on a comfortable matrass the sound healing can balance out body and mind. The heightened level of awareness that unfolds through this process will enable you to let go of stress, fatigue, fears or unknown tensions in a surrounding of pure energy and healing sounds.
Practical information:
Price: EUR 45
Payment: Cash
Duration: 1h30min
Extra: Easy Clothing
Doors Open: 30 min. before start, via main entrance (street side)
Level: all levels
Submit:  via "submit" Please email us at info@zennergi.com to be put on the waitinglist in case it's fully booked
Address: Brugstraat 30, 3740 Bilzen, Belgium
Address the Netherlands: KC, Kanaalstraat 10, Purmerend, the Netherlands (Region Amsterdam)
Free parking: See contactpage (C.C. De Kimpel, eikenlaan 25, Bilzen)
Hotels: for suggestions see "hotels"
Dreamtime Healing Concert®