Path of the medicine yogi retreat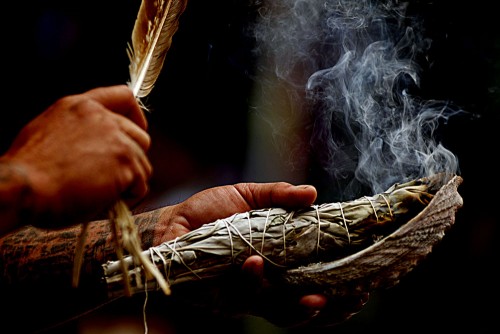 "Path of the medicine yogi" is a unique shamanic yoga retreat of 9 days focused on guiding healing and transformation from the perspective of the Native medicine people. Michael Star Stone approaches the 8 aspects of yoga as a medicine path where true growth comes through conscious self realisation. Inspired by the unending knowledge of the yoga tradition and North American Indian Susquehannock Tribe this education program provides teachings, dream journeys and healing rituals to awaken to the next level as a yogi.
You will learn about what it means to be a yogi on a personal medicine path, finding your personal powers and experience how easily this can be integrated in a daily life for happiness, health and contentment.
Everyone with passion for personal development is welcome as well as a beginning or experienced yogi or teacher.
Preview Yoga retraite: Path of the yogi – (Testimonials participants follow in the next movie)
Testimonials participants "path of the yogi: 2018-2019"
Program: Path of the medicine yogi
The ancient path of knowledge will be reveiled by becoming "one" (Samadhi) with it. This is the time where everyone awakens and the yogi's discover their true medicines (e.g. personal powers, talents, qualities, principles of consciousness, …) they can share with their community. During this education program you will receive teachings from the yogis and the ancient medicine people to awaken the lost knowledge of your own continent, land and tradition. You will no longer feel the need to search in another place but see the richness of the lost medicines of your ancestors' land. You will rediscover the true relation between the physical world and dream world, and you will learn to navigate between and create with them.
The 8 aspects of yoga together with the discovery of your own personal powers (medicines) will be the main focus of your path of self realisation during this 9 day retreat.
Michael Star Stone
Star Stone and Morning Star are both the keepers and co-creators of Zennergi. As an accredited kundalini yoga teacher and member of the Native Indian Susquehannock Tribe in Florida Star Stone brings the path of a yogi to a new level. The path to samadhi can also be awakened by understanding one's personal medicines. Once your discover them, you will find more peace and calmness as you understand your personal purpose and contribution to the community better.
Participation
We like to get to know you first and invite you to write a motivation letter, give us a phone call or come by for a personal meeting. After that you will receive feedback about your possible participation. With the use of medication or in case of medical health problems, please inform us first. No smoking or drinking is allowed during the retreat. We look forward welcoming you!
Practical information:
Teacher: Star Stone
Price: EUR 2205 (All in: program, catering & stay)
Dates Bilzen: April 2-4, May 7-9, June 4-6
Time: Time schedules can vary on a daily base
Check in: Thursday evening between 18h-21h. The education program starts on friday morning 10h.
Check out: Sunday after the program around 17h
Participants: min. 7 – max 12
Language: English (Dutch translation is possible in case needed)
Submission: via "submission" button or info@zennergi.com.
Payment: through deposit to reassure your submission. Rest is due in cash on first class day or by transfer. The account number will be provided in the automatic reponse when subscribed. Please send your request to info@zennergi.com
Rooms: there are 5 rooms, 12 beds
Contact: via info@zennergi.be (bij voorkeur) or +32488473033
Address: Brugstraat 30, 3740 Bilzen, Belgium
Gratis Parking: zie contactpagina
Path of the medicine yogi retreat