Initiations – Hatun Karpay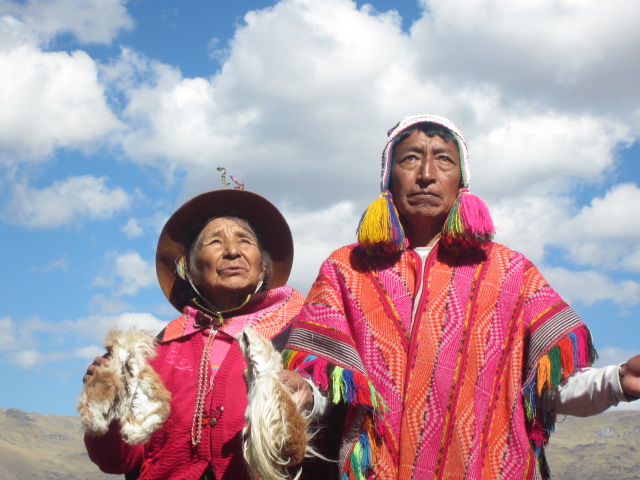 Individual Initiation:
In the Inca tradition the "Hatun Karpay" are considered as the Big Initiations. You can receive them with 6 months integration time in between. The first Karpay is the Munay Karpay which begins with the opening of the Heart, followed by the Yachay Karpay, the belly which connects you with the wisdom of Pachamama, mother earth, the intuitive knowing. The last initiation is the Llankay Karpay, the Mind, the head, to work with Spirit.
The Hatun Karpay will guide you to deep inner transformation on Your path. The Paqo will ask you to reflect upon your decision to receive the 2nd and 3rd initiation. To feel if this is truly your path to follow. You are asked to follow a training, to learn about the basic knowledge of the authentic Inca Path. The Paqo will ask you to make your own Mesa, Medicine bundle, according to the Inca tradition. Don Alejandro explains that each Karpay is like a seed of light that gets planted. It will ask of you to water it by giving it attention so the seed can grow. If you do not feed the light after the initiations, the light will go out again.
In a conversation of 15 min. the Paqo will decide if you can receive the initiation or if you better first receive a healing.
Individual Healing:
After a short intake (15min) about where you stand in life at this moment you can discuss with the Paqo what is needed for you to heal. The Paqo will read your energy and align the healing with whatever it is you would like to let go in life: trauma, sadness, hurt, pain… Shamanic healing is healing on energetic level which balances mental, emotional and physical body. After the healing the Paqo will tell you what he was able to do for you and if necessary you will receive additional advise.
Practical information:
Price initiation: EUR 225 (2 hours)
Price healing: EUR 125 (1h30)
Payment: Cash
Dates: november 27 & 28, december 2
Language: English
Reservation: Online via "Submit" or info@zennergi.be
Contact: info@zennergi.be
Parking: See Contact page (C.C. De Kimpel)
Initiations – Hatun Karpay