Golden eagle festival, Altai Mountains tour hiking & horse riding expedition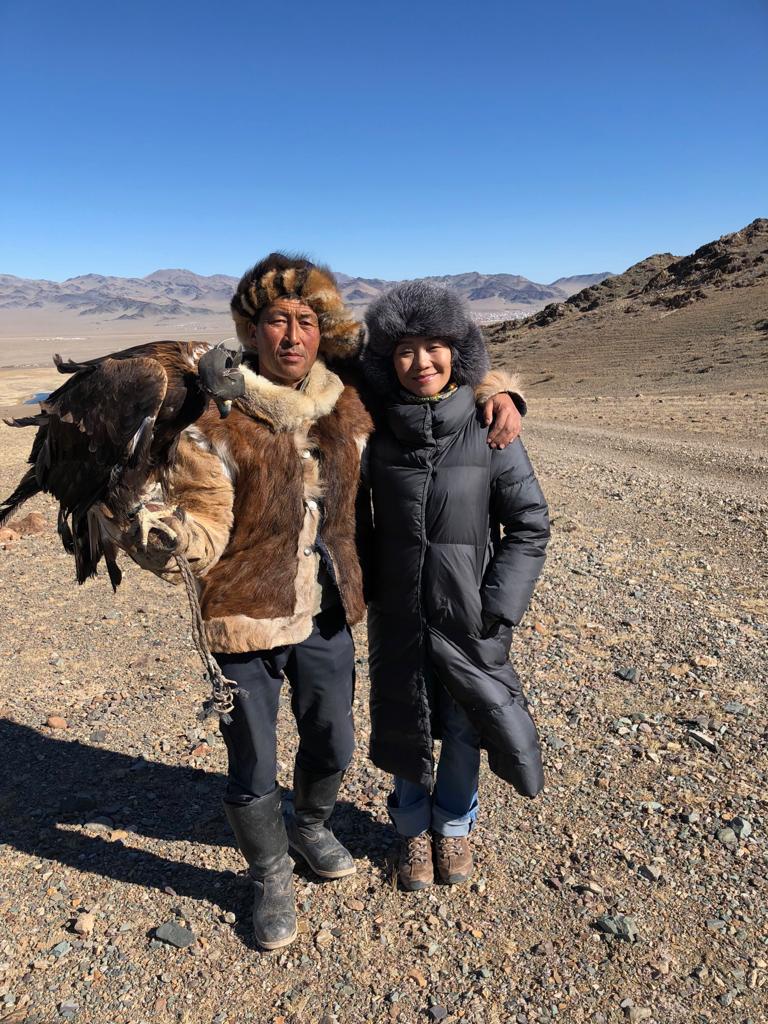 September 25-October 5, 2022: Immerse yourself in the heartland of uniquely captivating images. Untouched virgin landscape, snow capped mountain ranges, big lakes and rivers, wild life, ancient petro glyphs, upper paleolithi period artifacts during the golden eagle festival & horse riding expedition.
Golden Eagle Festival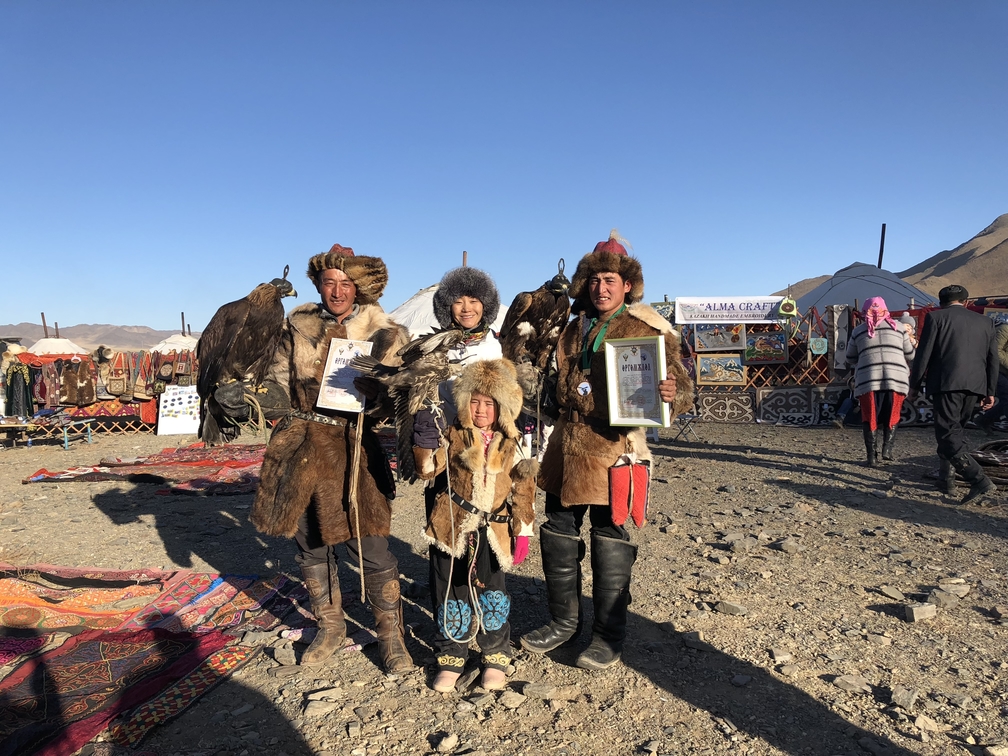 Last part of the trip takes you to Bayan-Ulgii province where you immerse in a completely different atmosphere: famous Golden eagle festival! This festival is one of the traditional cultural heritages. During the two days festival, you have the chance to get thousands of amazing images of trained eagles and educate more about the Kazakhs' traditions. "It was especially interesting for us to see everything, including the national dress of hunters and horse accessories during the Eagle Festival. We also witnessed the eagles diving down from the peak of the mountain to their masters, and the young people competing with each other to capture leather bags. It's wonderful to think that all this is not just a game, but a way of life."
-Worldwide news-
Mighty hunters with their eagles gather for the Eagle-Festival every year. Last year, a 14year old girl named Aisholpan participated along with them. Her older brother became a soldier, so she decided to become an eagle trainer, as her father wanted her brother to be. Aisholpan won the "Best Horse and Eagle Equipment" prize at the festival and became the first female eagle trainer to gain recognition in the community. "National Geographic photographer David Edwards dubbed the golden eagles as 'dinosaurs with feathers'."
Mongolian Altai Mountains 
First part of the trip brings you into a magnificent area. The region is home to snow capped mountains; glacial valleys, forests and beautiful lakes and rivers create a majestic setting. The name "Altai" means "Golden Mountain' in Mongolian. It is one of the last untouched wilderness areas of the Earth, the stunning beauty of these peaks – Mongolia's highest, with several reaching upwards of 4000 meters. Altai Tavan Bogd (Holy Five Peaks) has five high peaks, which have three large interconnected glaciers. The largest is the Potanin Glacier, which are 17 km long ancient petro glyphs. This area's climate is extremely unpredictable. "You may observe four seasons in one day: the sun will shine, but then it may snow or rain." Traveling through this spectacular landscape gives you the opportunity to interact with local nomadic families and experience the unique culture that has been preserved in this remarkable and isolated part of the world. "Altai Mountains are one of the best walks in Mongolia and even one of the best in the entire world."
Practical information:
Language: The trip will be guided in English.
Booking: mail to info@zennergi.be
Food: Only vegetarian food will be offered, but for those who would like to have gluten-free or meat can be arranged.
Participants: max 12
Price: €2450 Included: Transportation during the trip, domestic flights, food and camp, 2 days hotel, Invitation for visa to Mongolia Excluded: Flights, visa to Mongolia (€50- €80) Contact: windhorses@yahoo.com
Brief travel schedule: 11 days
Day 1. Arrival in UB
Day 2. Flight to Bayan-Ulgii
Day 3 – 6. Trekking Altai Mountains and Potanin Glacier
Day 7- 8. Golden eagle festival day
Day 9 Hiking and experience own eagle hunting with eagle Hunters' family
Day 10. Flight back to UB
Day 11. Departure to EU
Registration will be until July 1 or to apply for visa: send a copy of your passport and address to info@zennergi.be. Extra short trips around Ulaanbaatar are possible.