Totem & poweranimal rituals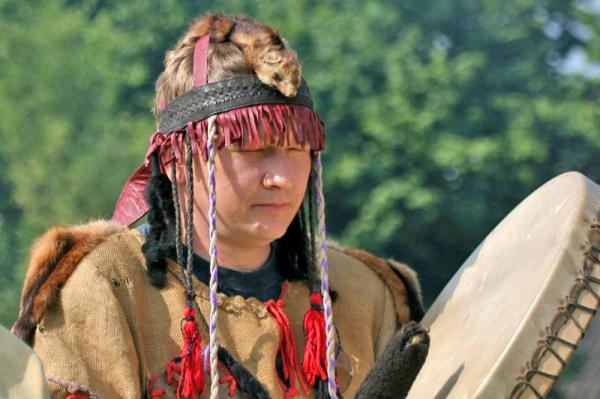 Siberian Shaman Ahamkara from the Altai region in Siberia will guide several totem rituals who will help you awaken on your path. In shamanism animal spirits are highly regarded as they reflect one's own personal qualities and talents. Through these rituals you activate these qualities and deepend the relationship with your own totem. Your unique qualities are your personal medicine you bring to this world. To further awaken in these qualities brings balance to yourself and others.
These are the coming rituals:
4 wolves ritual – is aimed at generating a powerful creative energy and a strong energetically protective field. You learn to activate each wolf for specific creational aspects of your life.
Bear ritual – stands for replenishing your reserve energy, protection, survival, caring, practical application, introspection, inner silence, integration, power & playfulness. (Purmerend: november 1)
Snake ritual – brings healing, flexibility, new beginnings, power to survive & vitality. (Bilzen: may 15)
Deer ritual – stands for softness, awakening in your heart, movability, power, resilience & persistence.
Crow ritual – is about awakening magic in your life, invisible forces & spiritual intuition. The crow represents transcendence, is a bringer of messages and a foresign of change.
3 eagle ritual – stands for transformation, activating the inner hunter, being focused, receiver of visions, strenghtening your dreaming & widening your power of observation. 
Practical information:
Teacher: Siberian Shaman Ahamkara
Price: EUR 55
Dates – Purmerend: november 1 '20 (bear)
Dates – Bilzen: may 15 '21 (snakes)
Language: English
Subscribe: via "Submit" or info@zennergi.com
Payment: cash
Extra: Easy Clothing
Doors Open: 30 min. before start
Address Bilzen: Brugstraat 30, 3740 Bilzen, Belgium
Address Amsterdam: KC, Kanaalstraat 10, Purmerend, Nederland (Regio Amsterdam)
Contact: via info@zennergi.be (preferably) or +32488473033
Free parking: See contactpage ( C.C. De Kimpel, eikenlaan 25, Bilzen or at church Durgerdam)
Hotels: for suggestions see "hotels"
Totem & poweranimal rituals