Life without Fear (2 online days)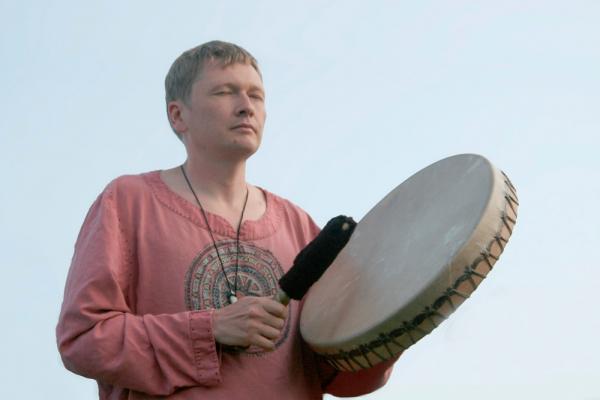 Siberian Shaman Ahamkara will guide you through this intensive 2 day workshop on releasing fears. You will go through several healing rituals where you face and transcend your fears. At the end of the "Life without Fear" workshop you will understand better the structure of anxiety and be given tools to continue building on your experience of self confidence, strength and courage.
Content workshop "Life without fear" & participants' reviews about Ahamkara
Fear is the largest blockage in life
Fear is a secret enemy, which takes possession of people regardless of age and occupations. It makes you nervous, anxious, frustrated, scared and cowardly. All of these are undesirable and unwanted feelings. Fear is the root cause of most of your problems in daily life.
Where are you most afraid of? Pain, death, shame, loneliness, loss of loved ones? What should you do if you live in the grip of fear? And more importantly, how freely do you think? Most of your fears, you are not even aware of. Yet they exist, and they influence you in your daily life. 
What to expect:
In this workshop you will learn how to free yourself from anxiety, major and minor key. In different rituals you go on a journey into the world of Erlik, spirit of the underworld. Here you will face your fears and then sacrifice them to Erlik. During the workshop you will look at your fears and learn to deal with them by using simple and accessible techniques.
You will learn:
how to open yourself and trust the world you life in, without fear
how to understand anxiety structures
how to study the mechanisms of anxiety present
how to search for the roots of the present fear
how to work with the fear of death
about the impact of fear on your energy body
how to create inner courage and self-confidence
how to deal with negative beliefs and create a positive image of yourself
about the transformation from fear to loving yourself and the world around you
how to strengthen your nervous system through simple exercises
Online teaching:
After submission you will receive a booking confirmation with payment details. After that you will be given the login to join the online zoom session on july 18-19.
Other education programs & workshops of Ahamkara: 
Practical information:
Teacher: Siberian Shaman Ahamkara
Price: EUR 150 (2 online days)
Date: July 18-19, 2020
Hours: 10h-17h
Subscribe: via "Submit" or info@zennergi.be
Payment: deposit to reassure your submission. Rest is due on first class day. The account number will be provided in the automatic reponse when subscribed.
Level: Beginners & Advanced
Facilities: Changing Room, floor heating, Free Lounge & Tea corner
Extra: Easy Clothing (yoga mats, cushions & pillows are provided)
Doors Open: 30 min. before start, via main entrance (streetside)
Address: Brugstraat 30, 3740 Bilzen, Belgium
Contact: via info@zennergi.be (preferably) or +32488473033
Free parking: at CC De Kimpel, Eikenlaan 28
Hotels: for suggestions see "hotels"
Life without Fear (2 online days)