The voice of the one sound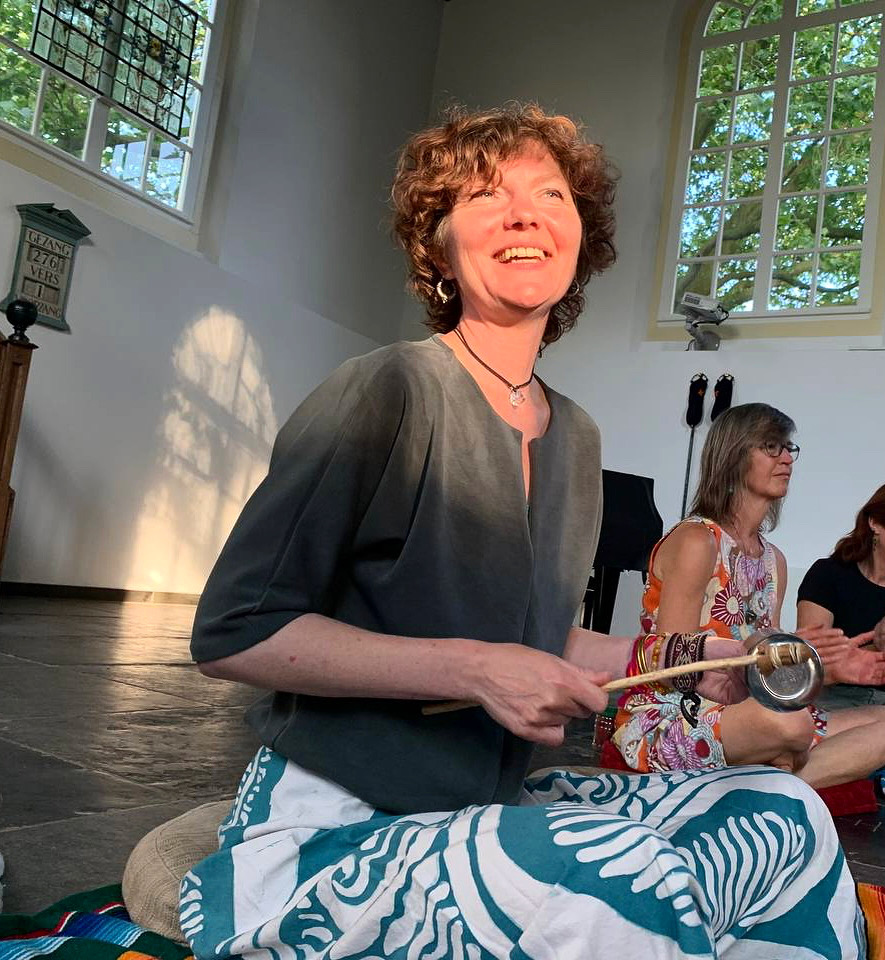 Are you looking for more freedom in your voice? Do you feel held back, blocked and restricted from accessing your full range and freedom to express, sound and sing? Are you looking for tools to connect your voice with your body, intuition and creative and playful flow? To be able to connect to yourself and express authentically?
During this 3 day workshop Leela invites you to open your voice to its full potential by working from different physical starting points and visual images.
https://vimeo.com/leelamay/download/827986603/c1ced6a0de
What?
You will learn how to improvise with the moment, allowing what is potent to find a voice. Through the tools offered you will refind freedom in your voice so it becomes a comfortable and soun tool in your healing work, creative journey and life.The voice is a bridge. When we walk it, we open ourselves to the space inside us, where all possibilities of the non-material exist.
In these three days, we will connect and open the voice, body, senses, and mind to allow an intuitive, effortless, playful flow to unfold.
On the last day, we will create a ceremonial space for singing in the light frequencies of the new world.
How?
We will work with physical somatic exercises to open the senses. In playful duet work, we will help each other see and find new possibilities through connecting our voices to different body parts and organs. Working with toning and opening the full range of the voice, we liberate space to create harmonies and playful flow together. In group improvisation, we learn to listen and connect, co-creating a field of holding and letting ourselves follow our own intuitive flow.
In a guided journey and ceremony, we will invite the voice of the One Sound to be accessible to us. To connect to our potential of being the bridges to sing in the frequencies, voices and harmonies this world so deeply longs to hear again.
For who?
Teachers, creatives, healers, and curious souls. You do not have to be a (trained) singer. Bring your curiosity to let your voice show you what it holds in potential. And how it wants to help you sound yourself free and whole.
Leela May Stokholm (1979, DK/GB born in India) draws on her vast experience as a professional performer, physical theatre maker, coach, healer, teacher and artist.
In 2000, she came from Copenhagen, Denmark, to study at the Modern Theatre Dance School in Amsterdam. After a year, she switched direction, and in 2005, she graduated from the Mime School in Amsterdam as an intuitive physical and visual theatremaker and performer. Since 2013, she has coached and teaches voice improvisation technique at the Mime School.
Since 2018, she has shared her work with the voice connected to nature and our authentic creative flow through what she calls 'Voice as a Bridge'. With workshops, individual sessions, and trajectories in nature and studio, she opens, liberates and empowers the voice to sing life back to itself.
In her teaching, she draws tools from her vast experience in Mime technique, modern dance, improvisation, music, vocal work (Lichtenberger technique), kung fu, and chi kung (a.o.). She guides and gives clear tools to open the voice, body, mind and imagination, creating a safe-held, playful field of connection, flow and weaving.
Practical information:
Teacher: Leela – Crystal Eagle Light
Price: EUR 450 (If you are a MIME student of Leela, please let us know)
Data: 1-3 december
Participants: Min: 8
Start: +- 10h – 17h
Language: Dutch & English (Leela is bi-lingual and can freely translate in both languages)
Submit: Via "Submit" or info@zennergi.com.
Payment: in cash
Contact: via info@zennergi.com
Address: Kanaalstraat 10, KC Purmerend