Healing Internal Organs (16 days – 4 weekends)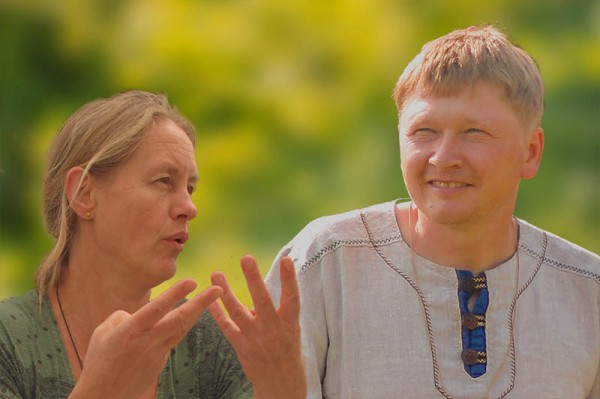 This education program of healing internal organs is conducted by Siberian Shaman Ahamkara and Healing Tao Senior Instructor Dirkje Veltman. During this 16 day intensive practical training you will learn from both the Siberian shamanic tradition as well as the Taoist tradition how healthy organs can be attained through a combination of organ massage, Chi Kung and shamanic rituals.
Full interview "Healing internal organs" education program with Ahamkara & Dirkje:
Demo organ massage Ahamkara:
During this program you will understand what is needed for a balanced internal organ system. When organs are overloaded they cause tension in other parts of the body. You will learn several techniques to treat these issues.
Methods:
– Organ massage reinforces the bloodstream in the organs which results in a rebalanced state of relaxation of body and mind. Instead of remaining in your head, your power shifts to your belly where your true power resides. Several forms of healing such as scretching, cupping, massage of psoas muscle and honey massage will be taught.
– Chi Kung focuses on harmonising inner energy and strengthening your internal structure. Specific meditations enable you to reach a state of emotional balance.
– Shamanic rituals help you integrate both physical, emotional and spiritual aspects of healing.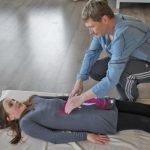 Central Organs:
– "The navel": The navel and digestive organs are treated as "source of vitality".
– "Heart and kidneys": Massaging the psoas muscles together with a shamanic ritual to transform fear into love will help you ground.
– Massage techniques are also provided for liver, gallblatter, bladder, pancreas, intestines, stomach and spleen.
Mantak Chia (Dirkje Veltmans' Taoist Teacher) on healthy organs
Interesting for whom?
This program is for everyone who wishes to learn about reaching healthy and balanced internal organs or who whishes to grow as a healer in this field. Especially for massage therapists, healers, shamans and other physically oriented therapists this program can be of added value to their expertise.
Teachers Ahamkara & Dirkje
This program is provided by Siberian Shaman Ahamkara and Universal Healing Toa instructor Dirkje Veltman. Both instruct from the perspective of their tradition. Ahamkara is an exceptional healer, who was trained in organ healing by Alexander Ogulov. Dirkje Veltman is trained by Universal Healing Toa and Chi Nei Tsang founder Mantak Chia and now provides courses a senior instructor.
Other programs & workshops of Ahamkara:
Practical information:
Teachers: Siberian Shaman Ahamkara & Healing Tao Senior Instructor Dirkje Veltman
Price: EUR 2160; (16 days, lunch excl)
Payment: deposit to reassure your submission. Rest is due in cash on first class day. The account number will be provided in the automatic reponse when subscribed. Spread payments are a possibility. Please send your request to info@zennergi.be.
Dates 2022: march 17-20 (Ahamkara), april 14-17 (Dirkje), may 12-15 (Ahamkara), june 16-19 (Dirkje)
Participants: min. 12- max 24
Start: 10h – 17h
Language: English
Submit: via "submit" or via info@zennergi.com.
Contact: via info@zennergi.com (preferably) or +32488473033
Address: KC, Kanaalstraat 10, Purmerend, The Netherlands
Hotels: for suggestions see "hotels"

Healing Internal Organs (16 days – 4 weekends)
5
---
Organ Massage
Ahamkara is generous in sharing his knowledge. He has a calm en unperturbed way of explaining. His English easy to follow. The massage of the internal organs is a gift in itself. You feel relaxed, the functioning of the whole body seems to improve, and I find it a pity that I do not find the time to do this every day of the week. Never knew that by massaging the organs pains in the rest of the body are disappearing too, like the stiff neck of my brother. Everything is so connected that even chronic pains could diminish or even disappear. And not to forget that all this takes place in the beautiful and inviting place that the kind, talented and warm hosts Eva and Michael created.