Healer Program: 4 Indigenous Teachers (5 weekends – 12 days)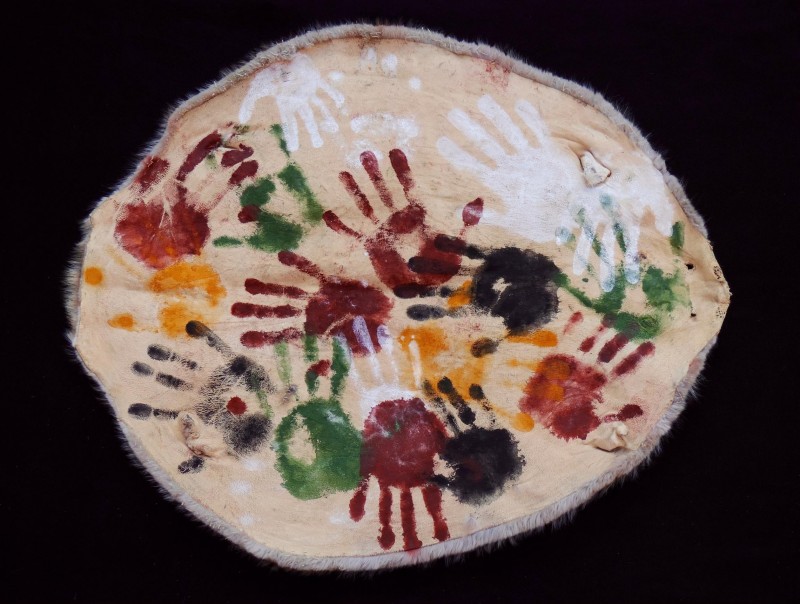 Learn the art of (self) healing from 4 authentic indigenous teachers. The authentic shamans who will guide you through this transformation come from Siberia, North America, Puerto Rico & Mongolia. They have been raised with these traditional forms of healing they inherited from their family lines. During 5 weekends (12 days in total) you will learn from their ancient knowledge and will be taught how you can use shamanic tools and rituals for healing.
World Master Teachers
Unique to this program are the indigenous teachers who are connected to the "World Master Teachers" netwerk. They will guide you through this program. This is an internationally recognised quality label of shamans who pass on ancient knowledge and rituals from their direct and indigenous family lines.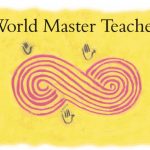 Chief Dancing Thunder
Dancing Thunder is Chief of the Susquehannock tribe from Florida. During his teachings you will travel through different states of consciousness by using your perceptional awareness. Developing your third eye vision is an important step in your growth as a healer. Chief Dancing Thunder will guide you during the 1st and 5th weekend (6 days in total)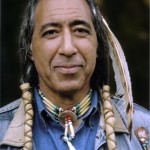 Wisdomkeeper Bulgan
Bulgan is internationally known as a Wisdomkeeper from Mongolia who brings balance in the femaly energy through the use of power rituals passed on by her ancestors. Bulgan will share her teachings during the 2nd weekend (2 days).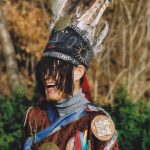 Urban Shaman Elliott Rivera
Elliott is an internationally well-known medium. During the 3rd weekend (2 days) he teaches how to connect with ancestors and the world of "spirit". His teachings are inspired by Afro-Cuban shamanic traditions.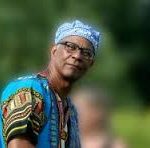 Siberian Shaman Ahamkara
Ahamkara is a young and exceptional shaman from the Altai Mountain region where he was taught the art of shamanism by shaman Arzjana and his grandmother who was known as a great healer. His knowledge about organ healing and transforming fears will help you to grow as a healer during the 4th weekend (2 days).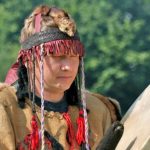 What to expect?
The "Healer Program" has taken place many times before in Europe. The edition of 2020 will be the 2nd edition in Belgium. The shamans have many rituals and teachings that help people grow in their role as a healer. The shamans "dream" what each group of healers need. All rituals activate the light body and open channels who allow you to let healing flow through from a higher state of consciousness. These activation rituals create a permanent shift in awareness.

Deepenings:
A follow up on this program can be at your own preference. Each shaman organises an extended deepening program at a later time. Bulgan will conduct "Master your Emotions", Elliott: "Master your channeling" , Ahamkara "Siberian shamanic healing" and "Shamanic death rituals", and Chief Dancing Thunder will organise specific in depth programs for advanced healers.
Submission
To subscribe we would like to receive a personal motivation letter for participating in this program. You can also add your background as a healer if you already are working in this field. You can mail your motivation letter to info@zennergi.be
Practical information:
Teachers: Chief Dancing Thunder (North America), Ahamkara (Siberia), Elliott (Puerto Rico) & Bulgan (Mongolia)
Price: EUR 1777 (EUR 1555 = Early bird discount; lunch excl., 12 days)
Dates 2020: Start: 2020 may 29-31st (Chief Dancing Thunder), 2020 june 20-21 (Elliott), 2020 september 19-20 (Ahamkara), 2020 october 24-25 (Bulgan), 2020 november 20-22 (Chief Dancing Thunder)
Language: English
Payment: deposit to reassure your submission. Rest is due in cash on first class day. The account number will be provided in the automatic reponse when subscribed.
Submit: via "submit" or via info@zennergi.be
Facilities: dressing room, floor heating
Contact: via info@zennergi.be (preferably) or +32488473033
Address the Netherlands: KC, Kanaalstraat 10, Purmerend, the Nederlands
Free parking: See contactpage ( C.C. De Kimpel, eikenlaan 25)
Hotels: for suggestions see "hotels"
Healer Program: 4 Indigenous Teachers (5 weekends – 12 days)
5
---
Healer Program
Reconnects to Spirit. Blows the mind (away). Opens the heart. Transforms the body.
Healer Program
In a sacred moment of time to reside in togetherness and unite in the infinite realms a divergence in existence a treasure to expand into endless love I bow in gratitude to all those present side by side during the many months - the seen and the unseen. I bow in love.
Healer Program
This healer program has touched every essence of my being.
Healer Program
There is always more to life than it appears to be... Those were the words that my grandmother said to me when I was in my teenage years. Deep in my heart I knew she spoke the truth. Rather than accepting her invitation to start the sacred way of learning about the ancient wisdom, I chose not to, simply, because of fear and being labeled as "different". I grew up in a culture were the ancient ways of living were "tabu" for a long time, and my family members lived and practised it in secret. Later on in life, after her death, I asked my father about my faith: he looked at me silently, and then said: " I will say nothing. When the time will be right, you will get there." And..., of course, I did. My awakening took me on a very twisted path- full of devastation, loses, challenges, and all sorrow that could happen to a young human being who tried to figure out life, and why it unfolds in this particular way... The answer I got came quite late, but I knew for sure- it was the right one- I have always felt that there is a profound support from above and bellow, that enabled me to rise above all the challenges, and to become who I am now- forgiving, loving, healing human being... A couple of years ago, in one of my visions, I had an encounter with a medicine man from American Native tribe. He took me to one of the caves where we both sat at the fire. He looked at me and said:" Patience, you are almost there. Practice patience and silence. Connect to Earth mother and the natural environment. Feel and see yourself as one with all relations. You will be called when the time is ripe." Since that day everything changed... It happened last spring. I was browsing through the Facebook pages, and here it was- an advertisement about Zennergi and the Healing programme where the workshops were given by experienced world wide respected and known Shamans like Chief Dancing Thunder, Elliot Rivera, Bulgan and Ahamkara. Without even given a thought I signed in, for I remembered the words of an American native medicine man:" You will be called when the time is ripe." These sacred knowledge and wisdom keepers gave me all that I was looking for, and ever desired- the ways to rediscover, layer after layer, my true authentic me; it encouraged and taught me how to re-member my true Universal and Earthly origins; Now I can look at all that is with my eyes wide open, my heart being at peace and harmony, and most of all, being sincerely happy with myself, and the task I was given since my birth. Before I put the final stop to my story I want to express my biggest gratitude to Eva, Michael and Michael's mother. Thanks to them I felt like,finally, being home. They are the most humble and sincere hosts I have ever met. " Thank you all. You make my soul smile.
Healer program
I am eternally grateful to all 4 compassionate teachers for not only sharing the wisdom and healing knowledge from their individual traditions, but also giving us healing sessions through rituals. I am especially touched the many rituals by Chief Dancing Thunder. The teachers have guided me to reconnect with my real self - without inner dialog and intellect - with beings of other unverse and my ancestors, which I never knew its importance before to make those connections. From them, I have learnt the true meanings of Healing. I feel blessed that I was able to attend this course.
Healer Program
I feel so blessed and really gratefull that I had the chance to follow this Healer program at Zennergi . It is such a gift that these Teachings are available in Belgium It is a very authentic course where you have the oppurtunity to learn and discover again your Healing capacities. We had teachings from 4 pure authentic Sjamans from all over the world, North America, Mongolia, Siberia, Puerto Rico and it so unique to discover that they all work with the same source. A life time experience that has chanced my life. This teachings give me a real guidance to continu on my Healing path. If you search for pure and honest people and Teachings then is Zennergi your place to be. Thank you Eva and Michael and thank you Chief,Bulgan,Ahamkara and Elliot. From the heart Marion